How to Boost Customer Loyalty and Build Relationships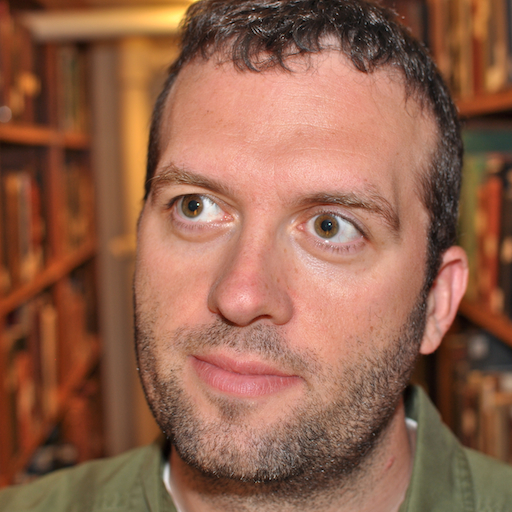 Written By
Ian Landsman
Last Updated
March 23, 2020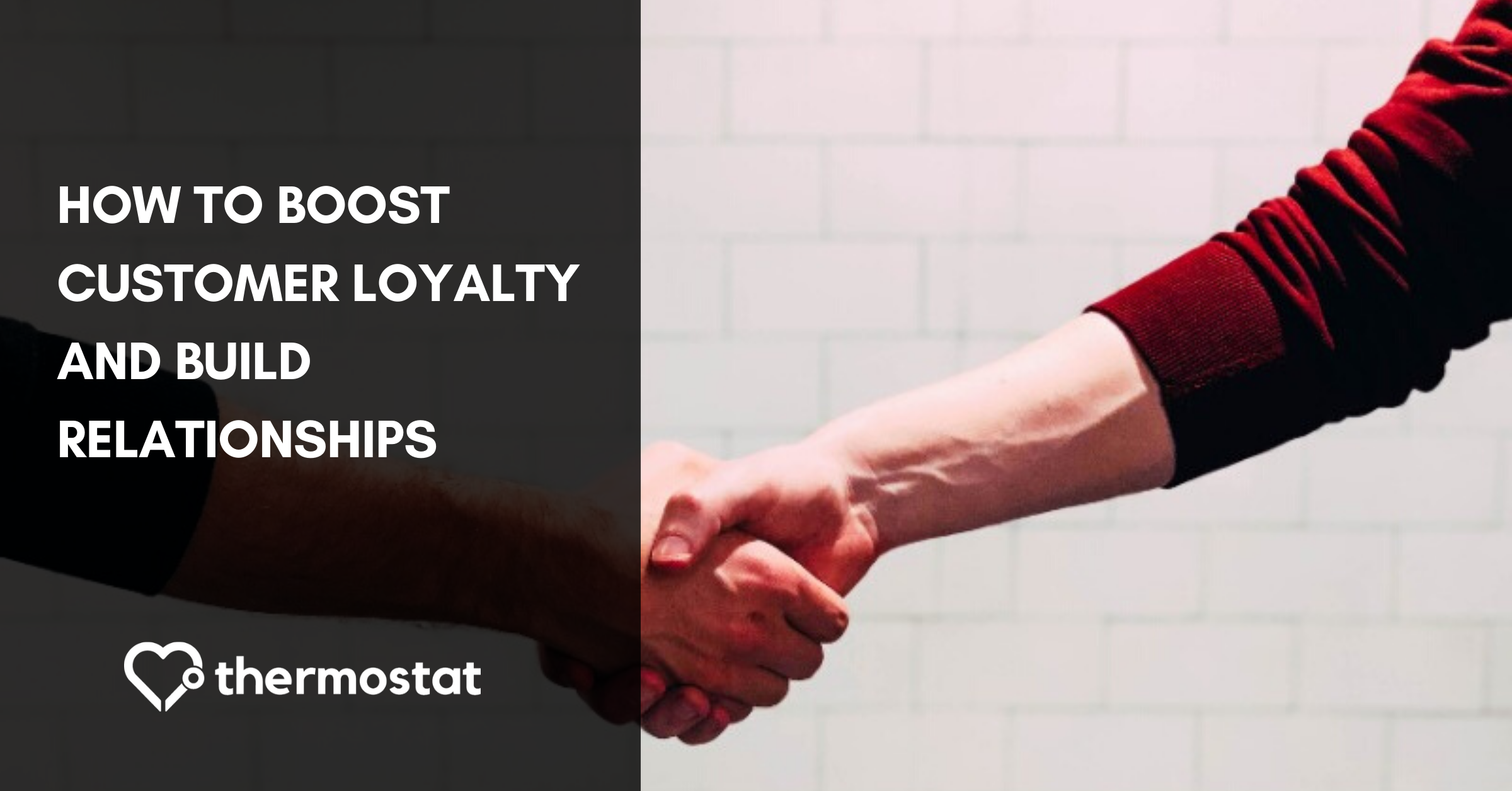 Most of us frequent at least one mom-and-pop shop–maybe a local pizza place, a coffee shop, or a small craft brewery that we visit a couple times a month (or week). We love these places because we have a relationship with them. They know our first names and our regular orders, and ask us how work is going. And in return for their personal investment, we offer them our undying customer loyalty (no matter how mediocre the coffee is).
For those of us working in large corporations, however, this kind of customer loyalty strategy can feel somewhat...out of reach.
Here's the harsh reality: It is out of reach. You'll never learn the first names of all your customers, or be able to greet them with a warm hello! You're primarily engaging your customer base through sales funnels, email marketing, and customer support exchanges–leaving little to no room for actual human interaction.
Here's the good news: You can still build powerful relationships and nurture customer loyalty. It's going to look a little different than with mom-and-pop shops–but you're still going to get a powerful return, earn loyalty and trust, and deliver an experience your customers will love.
Try Thermostat NPS. 200 NPS surveys free each month.
Blog readers get %5 off paid plans for life with code: blog
Learn More →
Major Corporations That Win Your Trust
Some powerful lessons in relationship-building can be learned from some of the most powerful companies in the world. Despite their size and reach, these companies have gained success by building authentic relationships with customers that keep them happily coming back for more.
Apple
Apple offers exceptionally high-quality products with beautiful design to boot. Their awesome in-store CX also plays a significant role in customer loyalty. By creating unique, open layout stores with helpful "Genius Bar" employees and implementing Net Promoter Score (NPS) to ensure standards are met, Apple has created a store experience that creates genuine connection with customers.
Amazon
Amazon is the perfect example of a company that has created powerful relationships without a storefront. This megaretailer has earned the loyalty of millions of customers all over the world by offering exceptional convenience (Free 2-day shipping), competitive pricing, and finally, transparent customer reviews.
Rackspace
Rackspace is a cloud computing company that has risen to the top of its industry by providing what they call "Fanatical Support." By using Net Promoter Score (NPS) to ensure they remain fanatically customer-focused, Rackspace seeks to offer a product and experience that goes above and beyond in delighting their customers.
Using NPS to Focus on Customer Loyalty
Companies that focus on building relationships with customers ultimately get great return in the form of customer loyalty and customer referrals. But focusing on customers may be easier said than done. How do companies know what customers are really looking for? How do they know if their efforts are successful? And how do large corporations identify and troubleshoot issues that may be damaging relationships with customers?
As you've just learned, some of the most powerful, customer-centric companies on the planet use Net Promoter Score (NPS) to help succeed in building relationships. Why? Because NPS is a metric that measures customer loyalty, not just customer satisfaction. And when tracked and implemented strategically, it delivers on results.
Here's how it works:
Net Promoter Score, Explained
Net Promoter Score begins with asking customers one question: How likely are you to recommend Product X to a friend, family member, or coworker?
This single question not only lets you know how satisfied customers are with your product or service, it's a powerful indicator of how connected customers feel with your brand. Customers initially respond to this question by providing a rating: Please provide a rating from 0 (very unlikely) to 10 (very likely).
The resulting rating places respondents into one of three categories: Promoter (9 or 10), Passive (7 or 8), or Detractor (6 or below).
In an ideal world, all of your customers would be Promoters–enthusiastic brand advocates who can't wait to tell others about your brand. But the reality is, you'll have plenty of Passives and even Detractors. The goal is to use the feedback you glean from your NPS survey to convert as many customers as possible into Promoters (more on that in a moment).
The results of your NPS survey give you what you need to calculate your score, using the following formula:
[# of promoters / Total # of survey takers] - [# of detractors / Total # of survey takers] = NPS
The final score will range somewhere from -100 to +100. That being the case, don't think of it as a "40=F." In fact, 40 is average in some industries. But more important than comparing your score to industry averages is continually collecting and calculating your own NPS over time to track personal improvement–and measure how changes in product or CX may be affecting score (and loyalty).
Finally, you'll give respondents an opportunity to share their own explanations on why they gave you a specific rating. This is open-ended feedback that will take a bit of time to assess–but the results will be well worth it: intel that lets you know why you're succeeding or failing at delivering an exceptional customer experience.
Closing the Loop on NPS
Here's how successful companies use Net Promoter Score to build relationships and improve loyalty: they close the loop on their NPS feedback.
Closing the loop refers to the final process of surveying for Net Promoter Score. Once you've gathered feedback and assessed your score, it's time to actually listen to your customers. What did Promoters have to say about your brand, and how can you leverage that intel to delight more customers? What did Detractors say, and how can you make amends? Did Passives give you any suggestions as to how you might win their loyalty and enthusiastic support?
Be creative about how you might implement feedback and make changes to your product/service or CX to increase customer loyalty and convert more "so so" customers into raving Promoters. For example, customers might have complained about delays in customer support. If that's the case, go above and beyond, and make personal phone calls to customers who are submitting help tickets. Or, if many of your customers have expressed dissatisfaction with confusing pricing plans, revamp your pricing structure to make it clear and customer-friendly.
Finally, you'll want to report feedback from NPS surveys to different team members or departments. Getting your entire team on board with Net Promoter Score is important to ensuring the success of closing the loop...and again, helps keep customer loyalty and satisfaction at the forefront of your overall strategy.
Using NPS Software
NPS software will help you deploy surveys, track your score over time, assess and filter feedback, and directly respond to customers when necessary. Ultimately, it helps build the foundation for a successful Net Promoter Score strategy–and for a customer-focused product or service that produces loyal, happy buyers.
A Final Note on Staying Focused on the Customer
No matter how large your business grows, stay focused on the customer. Again, this is the advantage of Net Promoter Score: it's a scalable strategy. Whether you have 100 customers or 100,000 customers, your goal should be to continually deliver an experience that goes above and beyond their expectations.
Try Thermostat NPS. 200 NPS surveys free each month.
Blog readers get %5 off paid plans for life with code: blog
Learn More →
Our best articles, right to your inbox