Integrations
Survey integrations allow you to add emails into your Survey email list.
You must be on a paid plan to use integrations.
Thermostat currently has integrations for:
Mailchimp
Stripe
ConvertKit
Drip
Zapier
Note that integrations are configured per survey.
Configured at:
Survey > Email List > Email Integrations when editing/viewing a survey. Zapier is the one exception - see below!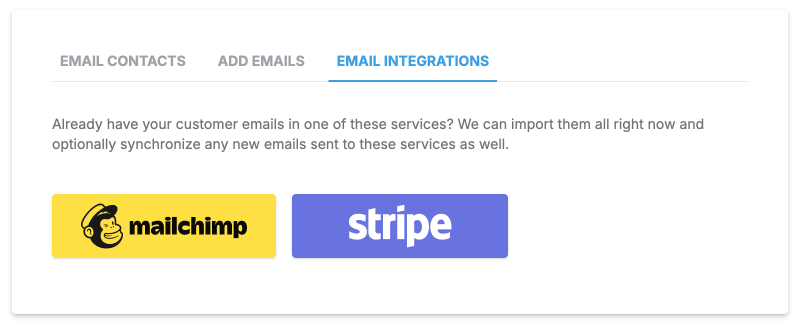 Connecting Integrations
Some integrations have you connect to the third party directly, allowing you to choose to grant Thermostat access.
Connecting to email marketing applications will allow you to choose an email list or segment to connect to Thermostat.
Connecting a credit card processor (e.g. Stripe) will allow you to connect an account and import customer emails created customers in that system.
Connecting to Zapier allows you to perform multiple types of actions on a survey.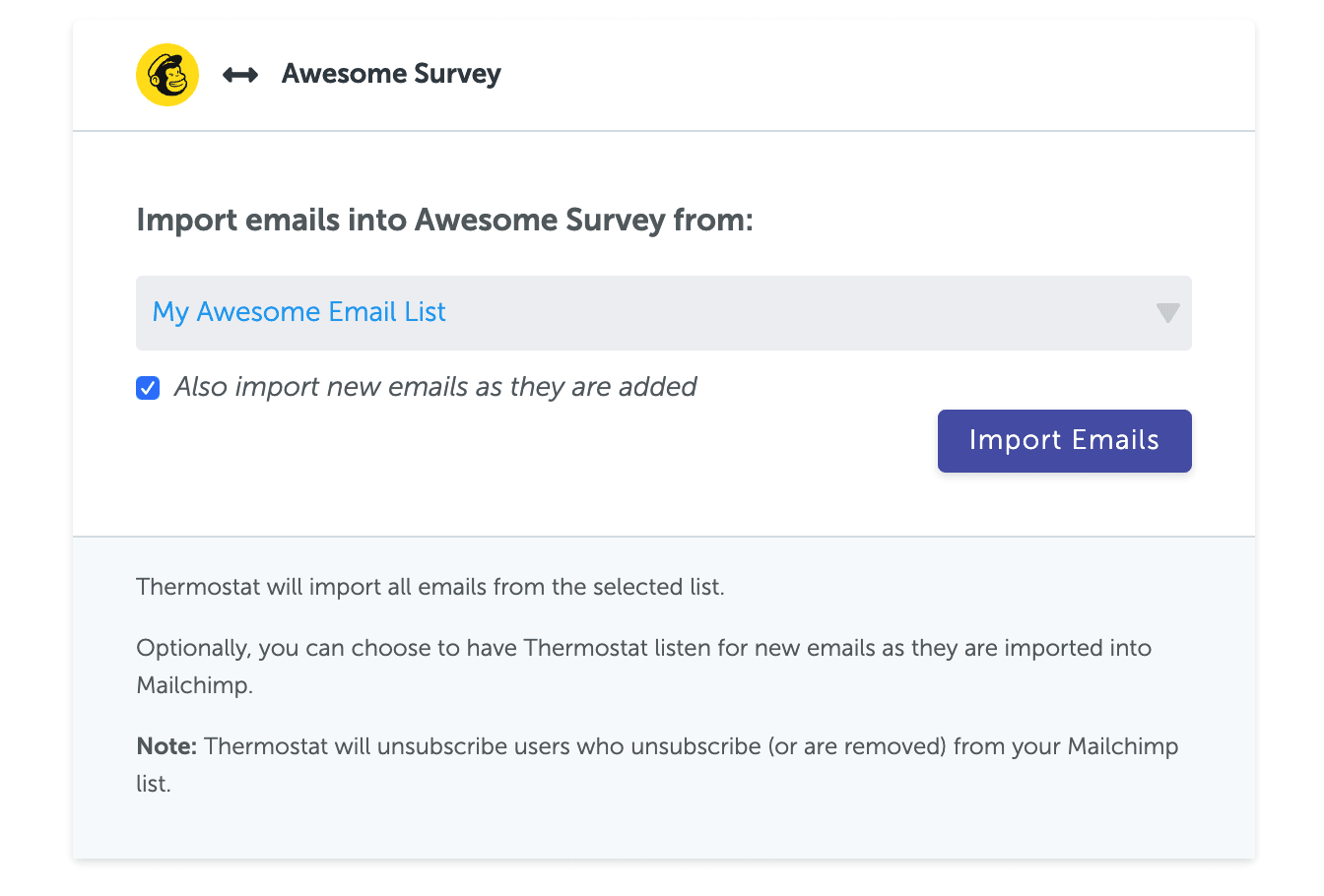 Integrating will perform two actions:
Immediately pull in all email addresses from the selected list/account
Optionally allow thermostat to add/remove emails into the Thermostat survey as they are added and removed from the selected integration
Zapier
To connect Zapier to one or more of your surveys, head to the Integrations section of your Account page and use the Connect On Zapier button.
You must be on a paid plan to use the Zapier integration.